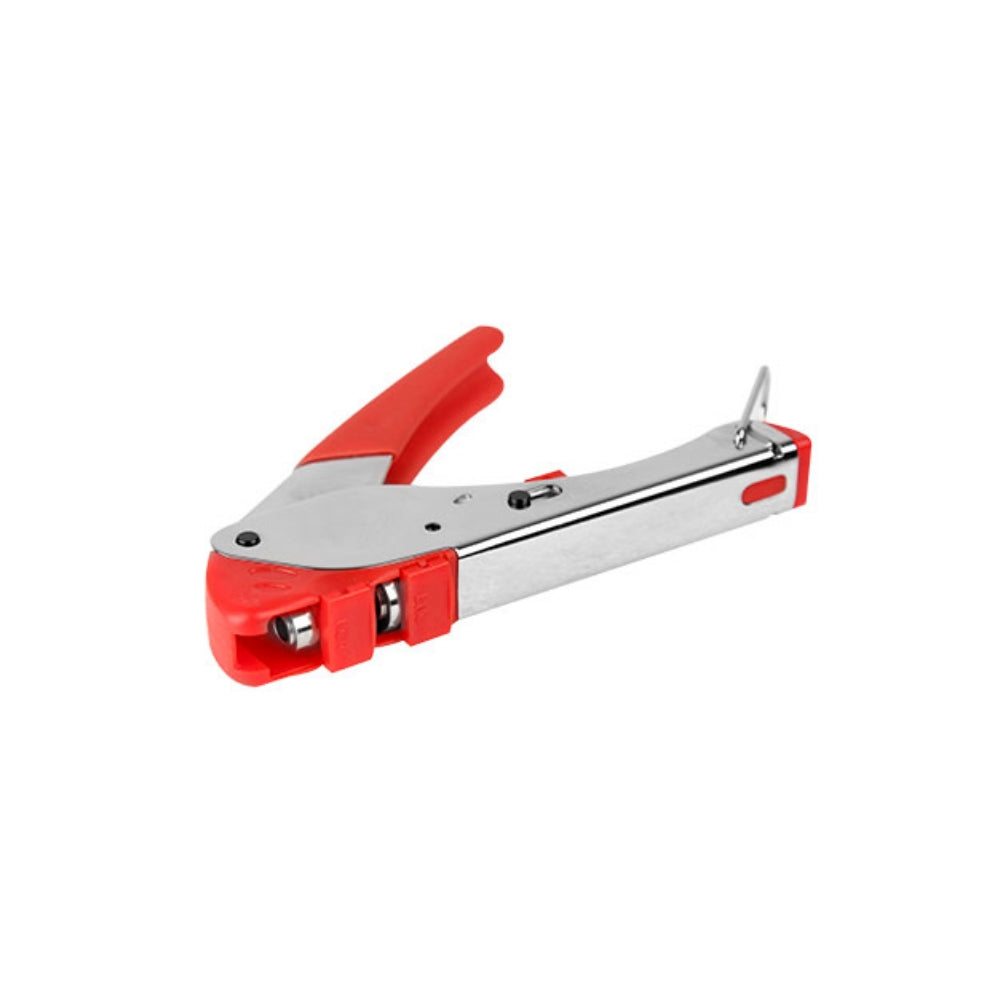 NstallMates NSM1047 Compression Tool Works for BNC, RCA, and F Connectors
TOSW1147
We currently have 2 in stock.
Details
NstallMates Compact Compression Tool w/ Adaptors
The NstallMates compact compression tool can compress 3 different types of connectors with the included adaptors. These adaptors are conveniently stored in the handle to keep them handy and organized.
BNC, RCA, and F Connectors
This versatile compression tool works for BNC, RCA, and F connectors. This gives you versatility and saves you money by not having to buy several tools.
Textured grip
You could be putting on connectors all day and that can really take a toll on your hands. The NSM1047 has a textured non-slip grip designed for comfort and control.
Spring Loaded with Locking Latch
This latch is great for keeping the tool closed and compact. Easily stow away in your pocket or your tool belt when your'e on an install.