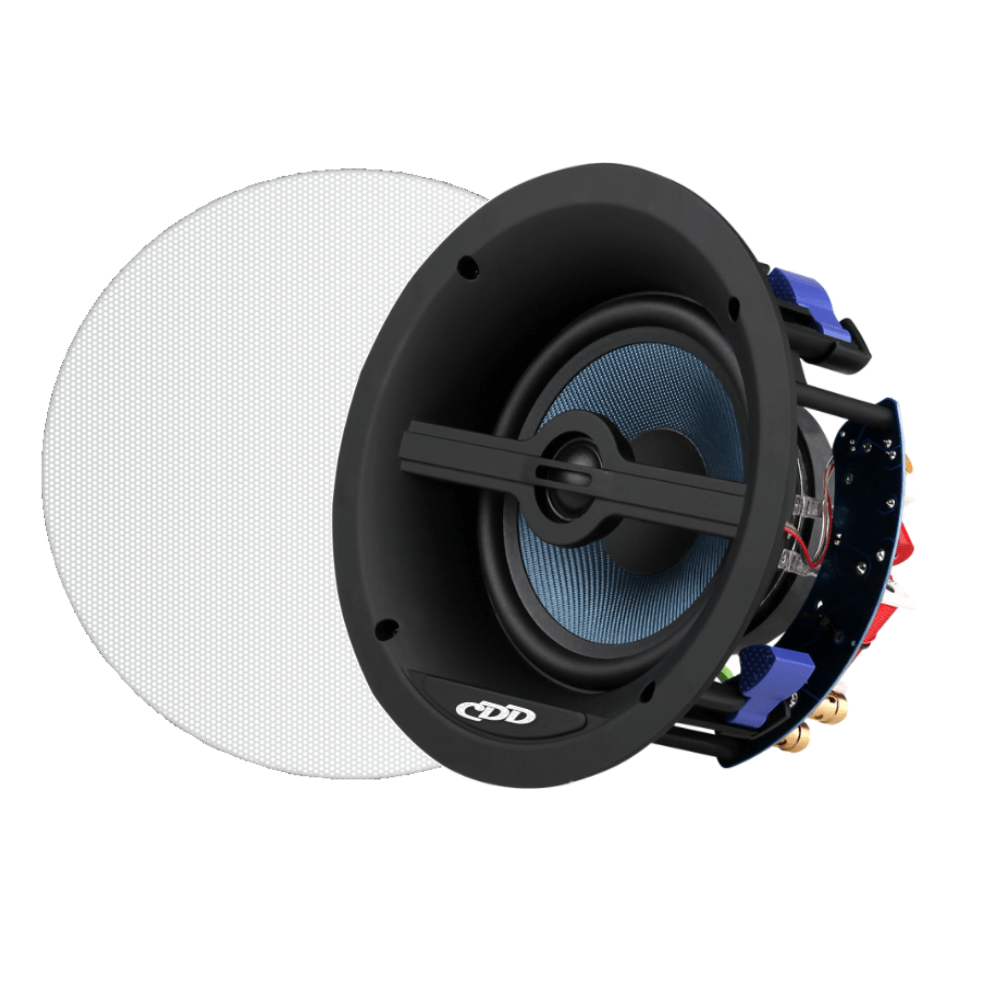 CDD 6.5" In-Ceiling Frameless Speaker, Kevlar Woven Cone Woofer, Magnetic Grill (Pair)
SPCD0061
We currently have 45 in stock.
Details
Our SPCD0061 is a 2-way ceiling speaker with a high quality 6.5" Kevlar Woven Cone Woofer Woofer and a 1" Silk Dome tweeter in a co-axial arrangement. The Kevlar Woven Cone ensures high-quality, long-lasting sound that will bring movie action and music vocals to life.
The 1" Silk Dome Tweeter offers the smoothest high frequency response. The high-grade rubber edge allows for true audio accuracy and quality that will last. Our SPCD0061 is designed for optimal performance in a wide variety of home entertainment applications, from providing relaxed background music to a high impact home theater system.
The sophisticated crossover works to deliver deep bass and exceptional top-end frequency response. Efficient and quick installation using improved swing-out dog legs and a frameless design. Micro edge magnetic grills provide for an unobtrusive appearance while allowing these speakers to fit beautifully in any interior design.
 Specifications
| | |
| --- | --- |
|  Woofer Type | Kevlar Woven |
| Woofer Size | 6.5" |
| Tweeter Type | Silk Dome |
| Tweeter Size | 1" |
| Frequency Response (+-3db) | 60 Hz - 20 KHz |
| Sensitivity | 89 dB |
| RMS Power  | 60 Watts |
| Nominal Impedance  | 8 Ohm |
| Product Dimensions  | 233.68 x 106.68 mm (9.2" x 4.2") |
| Cutout Dimensions | 210 mm (8.3") |
| | |