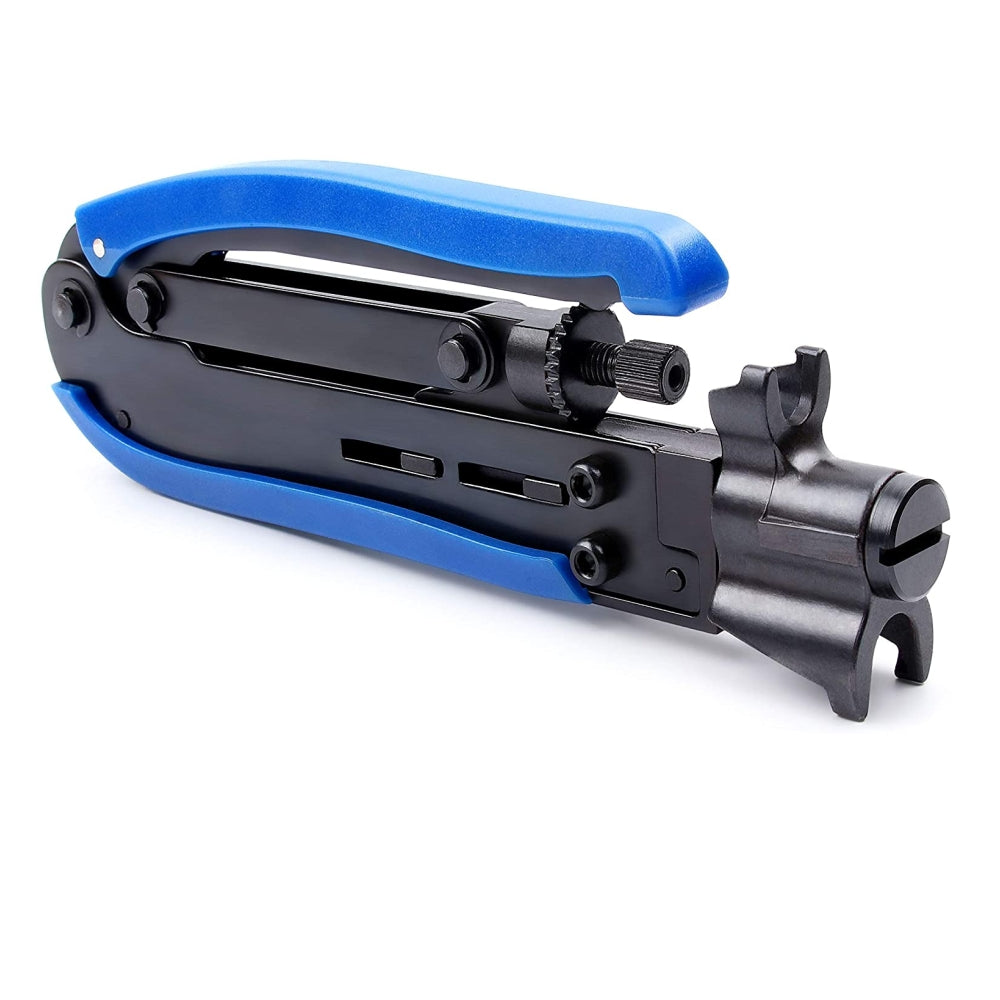 CDD Compression Tool for RG6, RG59 and RG11 Compression Connectors
TOCD1100
We currently have 67 in stock.
Details
CDD Compression Tool for RG6, RG59 and RG11 Compression Connectors
Made of plastic and steel, more strong and durable.

Sealed and waterproof.

Compatible with almost all connectors, e.g. CDD, PPC, Digicon, Gilbert, Holland, Thomas and Betts Snap and Seal, Ultrease, Stirling, Lock and Seal, etc.

Perfect for Satellite TV, CATV, Home Theater, and Security.

Compatible with RG6, RG59, and RG11 compression connectors.

Permanent connection so you don't need to worry about that your connector will come loose.

For indoor/outdoor use for a tight weather sealed connection.